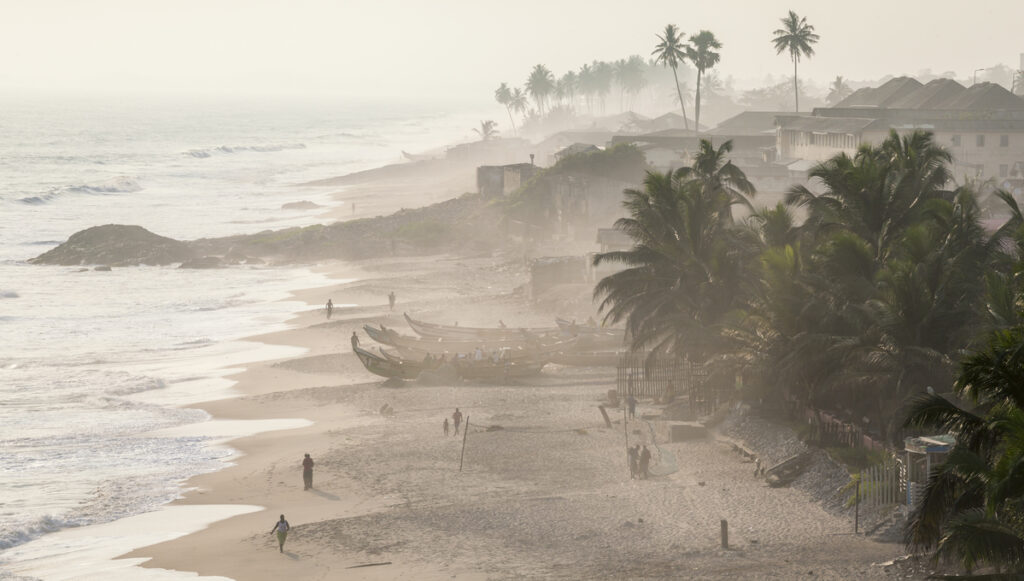 –
–
Africa is the most continent with large number of cities, towns and coastal populations that are considered as least developed .
Mostly those cities and towns concentrated in the eastern and western coasts of the continent.
–
–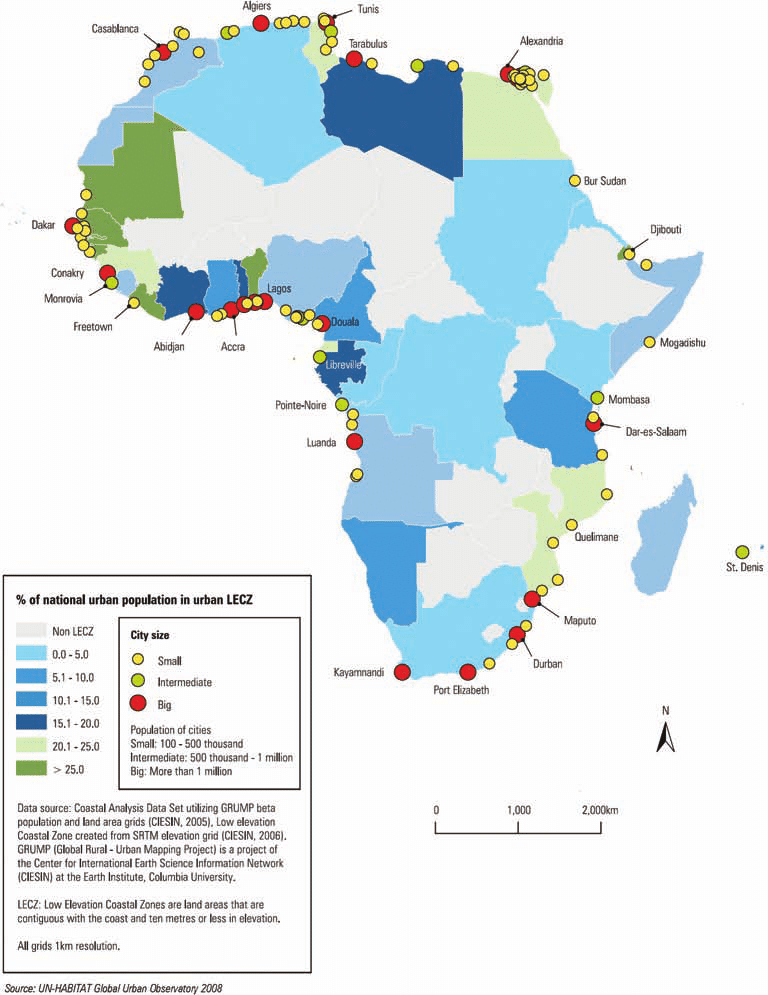 –
The main obstacles In the face of development these towns and villages is the suffering from scarcity of drinking water and lack of electricity supply.
Although these cities and towns overlook two great oceans that have tremendous potential for wave energy (the Indian Ocean on the east coast and the Atlantic Ocean on the west coast)
The majority of the population depends on artesian fishing. The lack of electricity supply leads directly to a decrease in the amount of fish used, and a weakness in the local market's absorption of the fish caught. The fishing industry mainly depends on electricity for freezing and preserving fish
–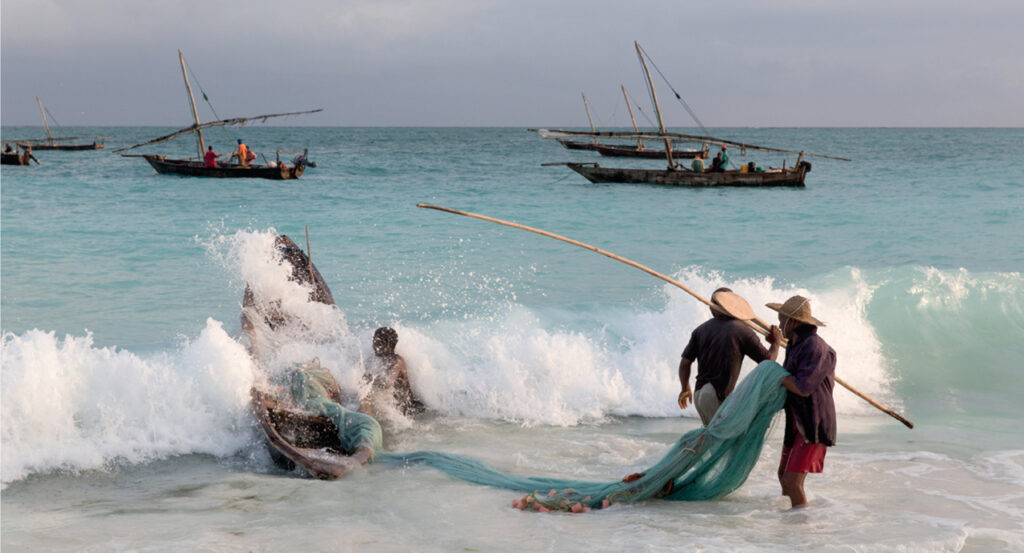 –
Also, these areas suffer from another problem, which is a shortage of drinking water.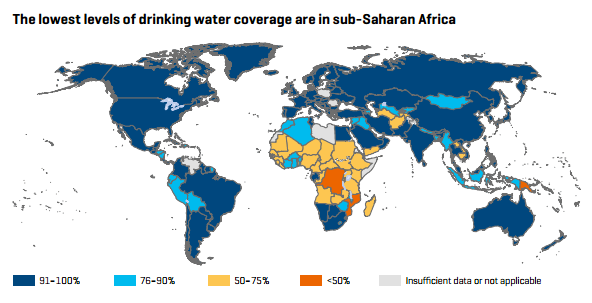 –
–
Can wave energy technologies bring sustainable development to these areas ?
Theoretically, these regions have tremendous potential for wave energy
–
–
–
–
The challenges facing the possibility of generating electricity from wave energy in these areas are:
The high cost of producing electricity compared to other sources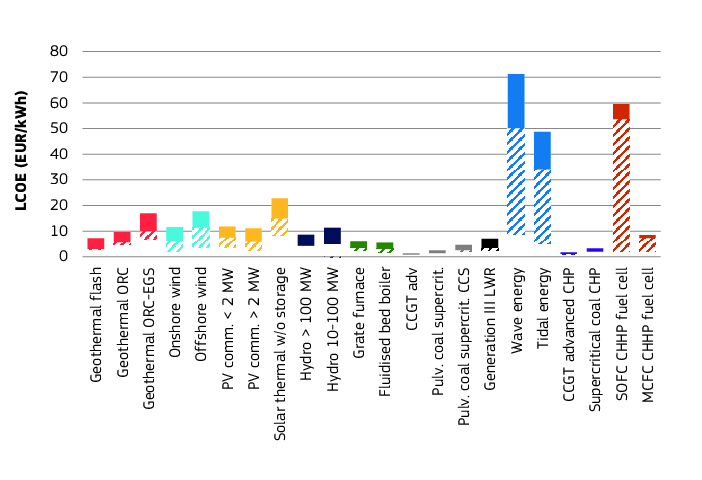 –
–
For developing and less developed countries, the cost of producing electricity will be a key issue. The high cost of wave energy is considered an obvious obstacle, but on the other hand this high cost does not take into account the fact that wave energy produces electricity 24 hours a day throughout the year, while the sun sets at night and the wind stops blowing for several hours a day, in addition to the high intensity of wave energy as it needs 1/10 of the area that is needed Solar energy to produce the same amount of electricity, and to 1/6 of the area that needs wind energy to produce the same amount of electricity . Also, the establishment of wave energy projects can create local job opportunities, especially in welding, and work on the manufacture of non-mechanical parts in wave energy conversion devices, in addition to works related to concrete construction.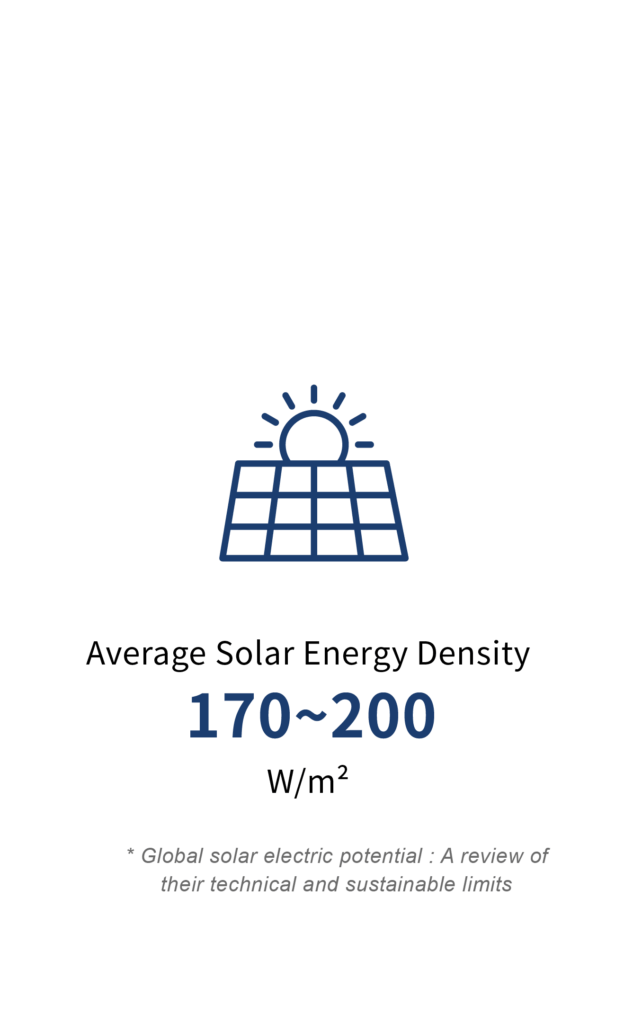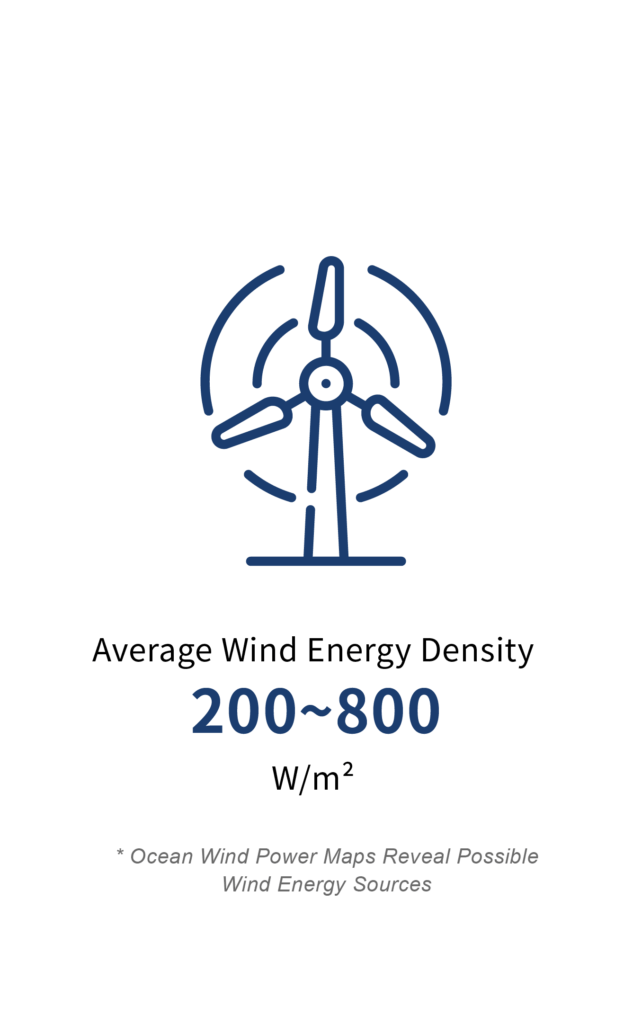 –
–
–
–
–
–
–
–
–
–
Lack of highly experienced and trained manpower
Installing and maintaining wave energy conversion devices requires work in the ocean and built on the ocean floor. These works require a high level of training and experience that is not available in less developed countries, which makes projects for generating electricity from waves very restrictive, but began to appear in the last 10 years new small scale wave energy converters that takes into account the particularity :
No moving parts underwater
Generating electricity above water level
No main parts underwater and no cables on the ocean floor
Least moving parts possible
Works on the units system
Capability to install on offshore and nearshore facilities
These specifications are essential to the success of wave energy exploitation project in the developing and least developed countries
–
–
Examples of a wave energy convertors that combines almost all this specifications
—
–
–
Havkraft Wave Energy Converter (H-WEC)
–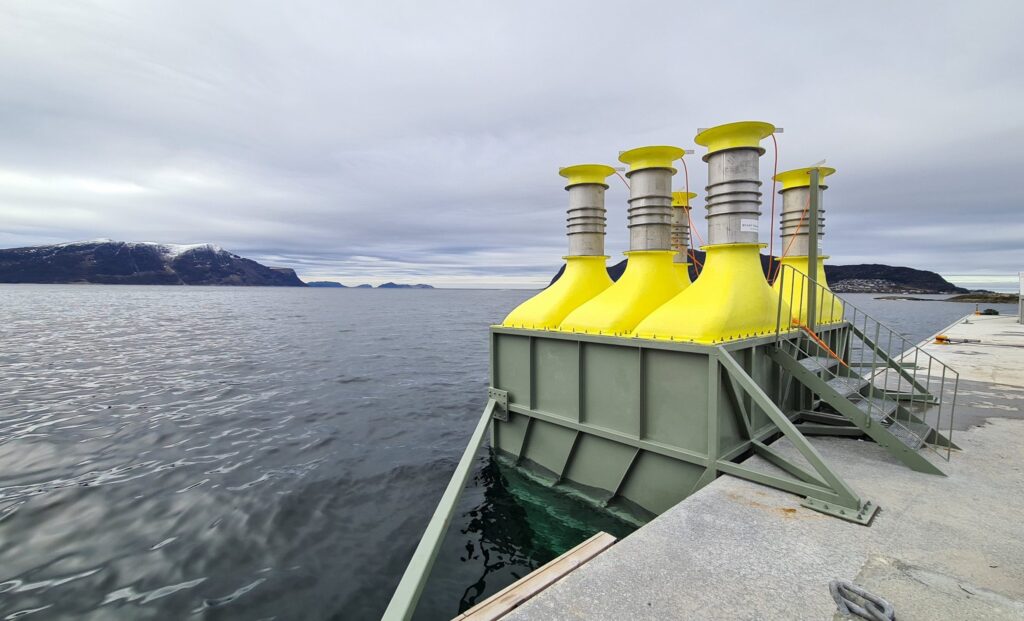 –
The most effective wave energy converter, simple and smart design, easy to ship, transport and install.
–
The H-WEC comes with an integrated range of optimized components:
A chassis and reflectors in optional materials
Optimized air-ducts
Robust impulse turbines with guiding vanes
Fitted generators (currently delivered by BOSCH).
The oscillating water column (OWC) , which is one of the oldest and effective principles of exploiting wave energy, this principle was developed with H-WEC, where it works on exploiting all wave spectra due to multiple turbines of electricity generating in one device , meaning that it works on a modular units
–
–
—
–
–

–
Mocean Energy is committed to designing and delivering wave energy converters to provide ocean equipment and the grid with clean, carbon-free, renewable energy.
Unlike solar, wind, and tidal power, there are no commercially successful wave power devices today. With Mocean Energy's expert team that combines scientific principles with real-world experience, a viable and cost-effective wave energy device is on the horizon.
The ocean remains a tremendous, untapped resource for green energy. Harnessing just one percent of our global wave power resource would power more than 50 million home and save more than 50 million tonnes of CO2 annually.
Technology
At Mocean Energy our expert team combines scientific principles with real-world experience to deliver new technologies that can harness the power of waves and accelerate the transition to a zero-carbon world.
We are developing two wave energy technologies: (1) the Blue Star, a device that will power a range of subsea equipment, inspection and maintenance systems; and (2) the Blue Horizon, a larger machine designed to generate grid-scale electricity.
Both technologies are based on the same concept – a hinged raft with a unique geometry that improves performance by up to 300 percent compared to traditional hinged rafts and increases survivability by diving through the largest waves.
With funding support from Wave Energy Scotland, Mocean constructed our prototype – the Blue X – for testing our hinged-raft design in real sea conditions.
–
Blue Star
Our Blue Star wave energy converter will provide reliable, renewable power for a range of subsea applications – from control systems, to ROVs, to fully autonomous underwater vehicles. Its compact design fits in 40 foot shipping containers, and uses magnetic-geared power to charge onboard batteries, providing continual power.
In spring 2021, Mocean Energy entered a collaborative initiative to demonstrate how wave energy coupled with underwater energy storage can power subsea equipment. Net Zero Technology Centre provided grant funding, matched by financial and in-kind contributions from other partners, including Harbour Energy, Modus, Baker Hughes, and energy storage developers EC-OG.
–
Blue Horizon
–
We are also developing a much larger hinged-raft wave energy converter – the Blue Horizon – based on the same principles as the Blue Star.
The Blue Horizon is our utility-scale machine, designed for deployment in wave farms off the coast to deliver reliable, green energy to transmission networks around the world.
We don't design Blue Horizon simply by making Blue Star bigger. We capture the requirements and use our optimisation strategies to maximise power generation while minimising cost and keeping within constraints of the commercial application.
–
Blue X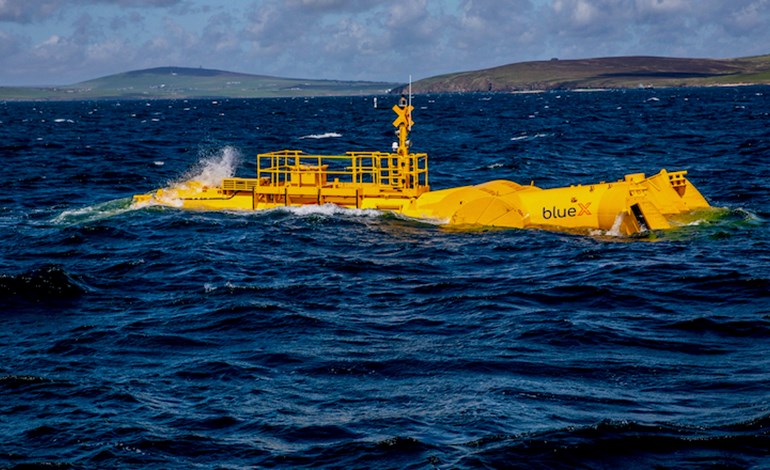 –
In January 2019, Wave Energy Scotland selected Mocean's design as one of the industry's most promising concepts – awarding Mocean with £3.3 million.
The support from Wave Energy Scotland enabled Mocean to develop the Blue X – a prototype model for extensive testing in real sea conditions. In spring 2021, Mocean shipped the Blue X to the European Marine Energy Centre (EMEC) in Orkney, the world's first and leading open-sea test facility for wave and tidal energy devices. Installed at EMEC's Scapa Flow test site, the Blue X is generating power – a major Mocean milestone – as well as tremendous data on machine performance and operation seen over the summer months.
–
–
–
—
–
NoviOcean Wave Energy Converter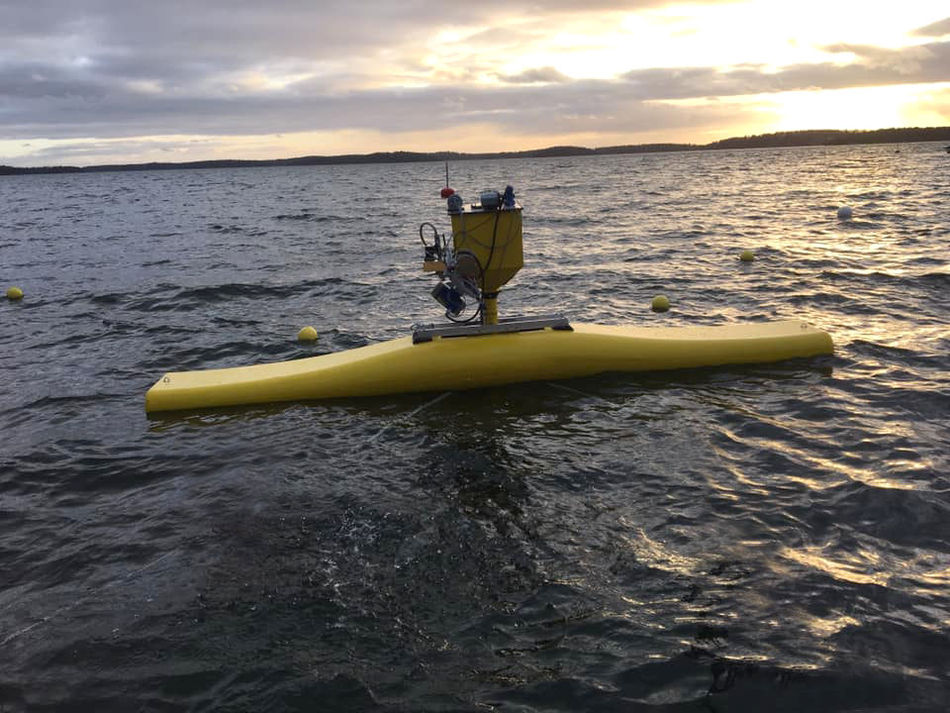 Technology Brief
NoviOcean is a non-resonant buoyant wave energy converter that extracts energy from the vertical motion (heave) of the waves. It is essentially comprised of two main subsystems which are both unique to the wave energy industry. The "rectangular float" and the "inverted hydropower plant PTO". The HPAS concept (Hydro Power Plant at Sea) is the result of merging these unique subsystems.
The patented elongated rectangular float is designed in a way that resembles the shape of a wave. Such design makes it possible for the float to automatically align its elongated face towards the wavefront. This ensures a much larger "active" wetted area of four to ten times more than a typical round buoy.
Maintaining proper hydrodynamic properties is of critical importance in designing wave energy converters. In cooperation with some of the best minds in this area, we have undertaken sophisticated numerical models and hydrodynamic simulations which helped us in reaching an optimal design for NoviOcean's rectangular float.
Our other patented subsystem, the inverted hydropower plant PTO (power take-off), combines two of the most robust and well-proven components that have been used in other industries for the past two centuries: a highly efficient water turbine, and a hydraulic cylinder to pump high-pressure water at high velocity towards the turbine.
Due to the simplicity of the PTO subsystem, the NoviOcean wave energy converter can easily latch the float in every wave through to utilize enormous lifting forces (up to 400 tons for the NO500 model) in order to achieve extremely high outputs. That is why we are able to use a non-resonant behavior; riding in sync with the waves, with slower speeds and simple controls to achieve extreme power output, as opposed to the more common and much more complex resonant approach.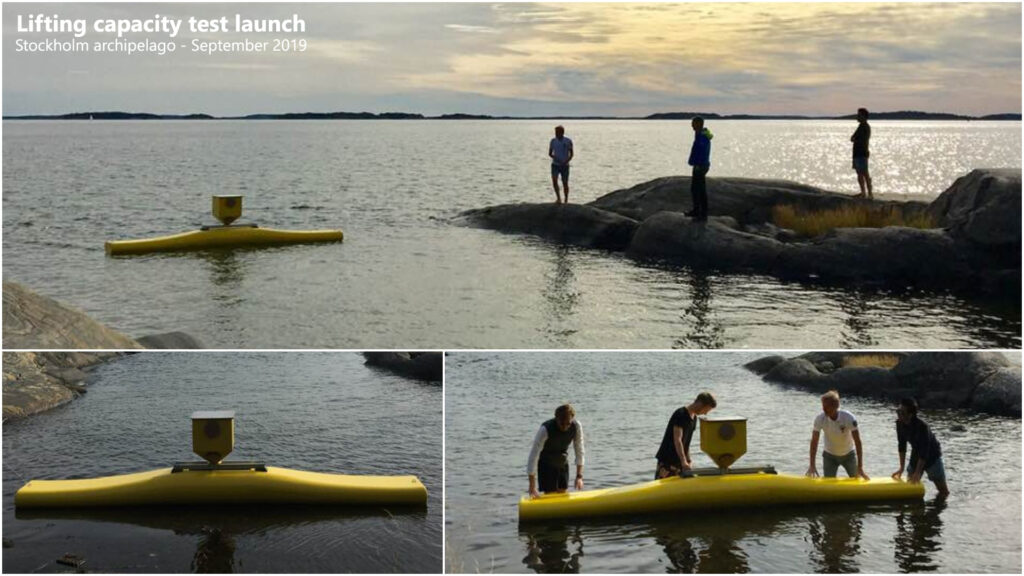 –
–
Working Principles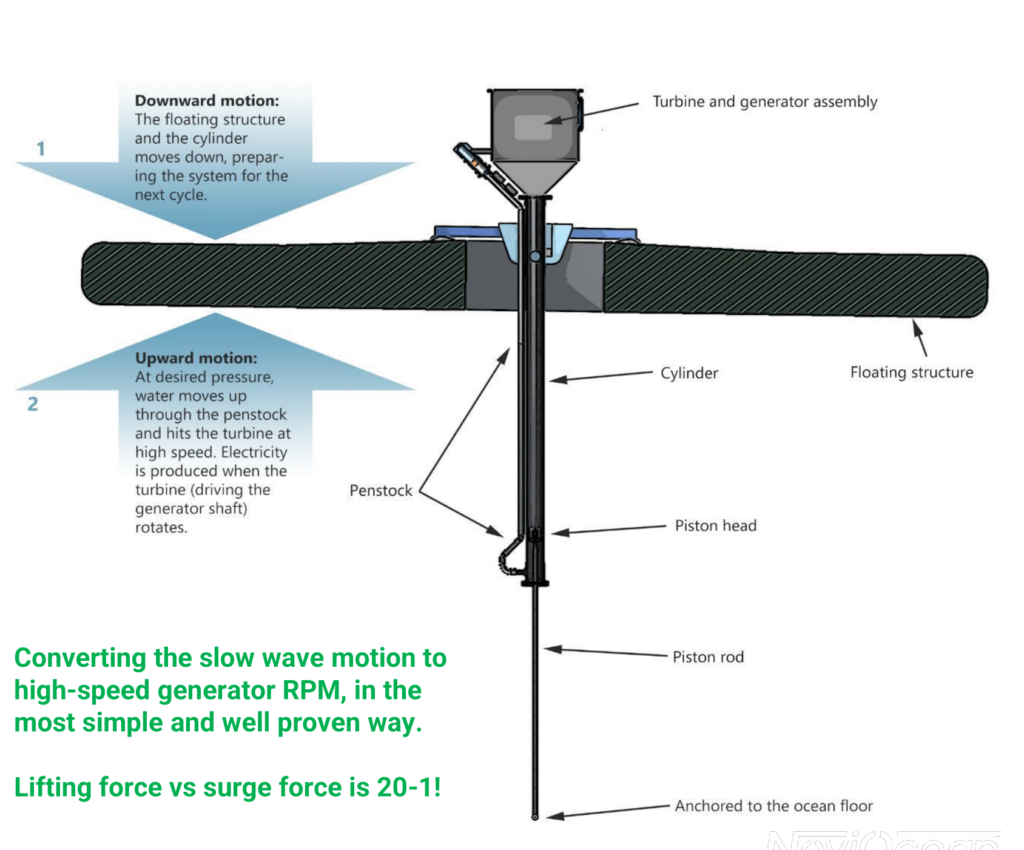 and simple parts:
1) a large float
2) a hydraulic cylinder
3) a Pelton turbine
• Simply the well-proven hydro power plant, taken to sea and inverted, fully patented
Converting the slow wave motion to high-speed generator RPM, in the most simple and well proven way.
Lifting force vs surge force is 20-1!
–
–
–
—
Eco Wave Power converter system
–
Cost efficient, reliable technology
Easy to build and operate, due to its' accessible location on land. In addition, low costs of maintenance and connection to the grid, due to proximity to grid connection points.
Fully modular and scalable.
Cost-efficient – construction and production costs per KWh are highly competitive, and the forecasted levelized cost for energy (LCOE) for commercial scale installation will be around EUR 42 per MWh (SEK 0.45/KWh). The Company has several patents in place and additional applications pending, putting strong focus on IP development and protection.
Fully insurable – current damage protection coverage provided by global reputable insurance companies.
No adverse environmental impact – due to the connection of the system to mostly existent man-made structures. Already existing structures (e.g. pier, jetties and breakwaters) are becoming a source of clean electricity.
–
Technology
The floaters draw energy from incoming waves by converting the rising and falling motion of the waves into an clean energy generation process. More precisely, the movement of the floaters compresses and decompresses hydraulic pistons which transmit bio-degradable hydraulic fluid into land located accumulators. In the accumulators, at a pressure is being built. This pressure rotates a hydraulic motor, which rotates the generator, and then the electricity is transferred into the grid, via an inverter.
The fluid, after decompression, flows back into the hydraulic fluid tank, where it is then re-used by the pistons, thus creating a closed circular system.
The system commences production of electricity from wave heights of 0.5 meters.
The whole operation of the system is controlled and monitored by a smart automation system. Also, when the waves are too high for the system to handle the floaters automatically rise above the water level and stay in the upward position until the storm passes. Once the storm passes, the floaters return to operation mode.
–
–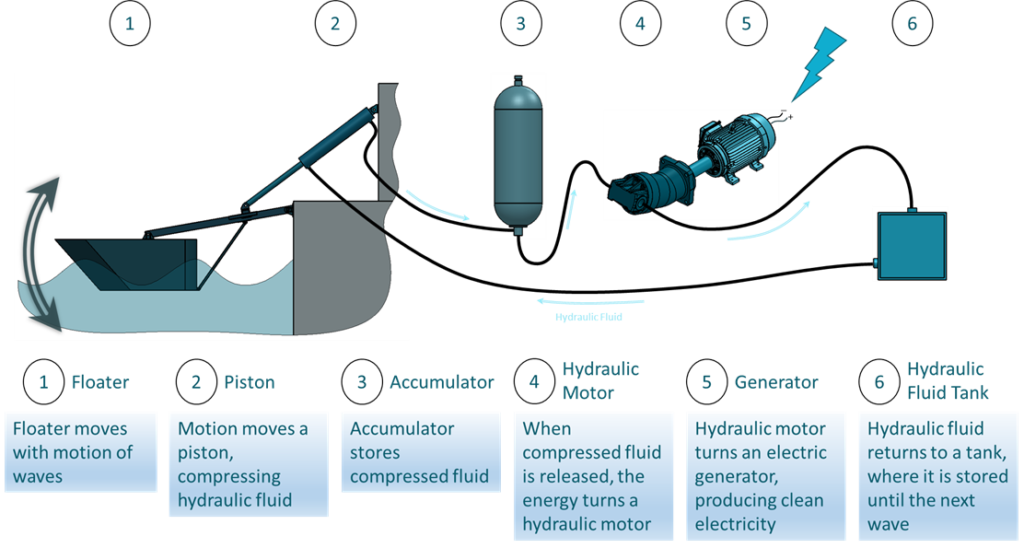 –
Intellectual Property
Eco Wave Power recognizes the importance of the creation and protection of our IP, and therefore we use top experts in the field and invest significant resources in the maintenance of our global intellectual property portfolio. Eco Wave Power holds 17 patents and patents pending, including patents in the United States and Europe, as well as an International PCT on its proprietary technology.
The EWP patent portfolio includes:
System Design
Unique mechanism for float's rise and submersion
Control systems
Innovative system for float's mobility
Mechanism for protecting the system from shock waves
Lever Regulation Mechanism
Float Regulation Mechanism
Power Conversion
Wave Farm Architecture
–
–
—
–
–
–
SINN Power Wave Energy Converters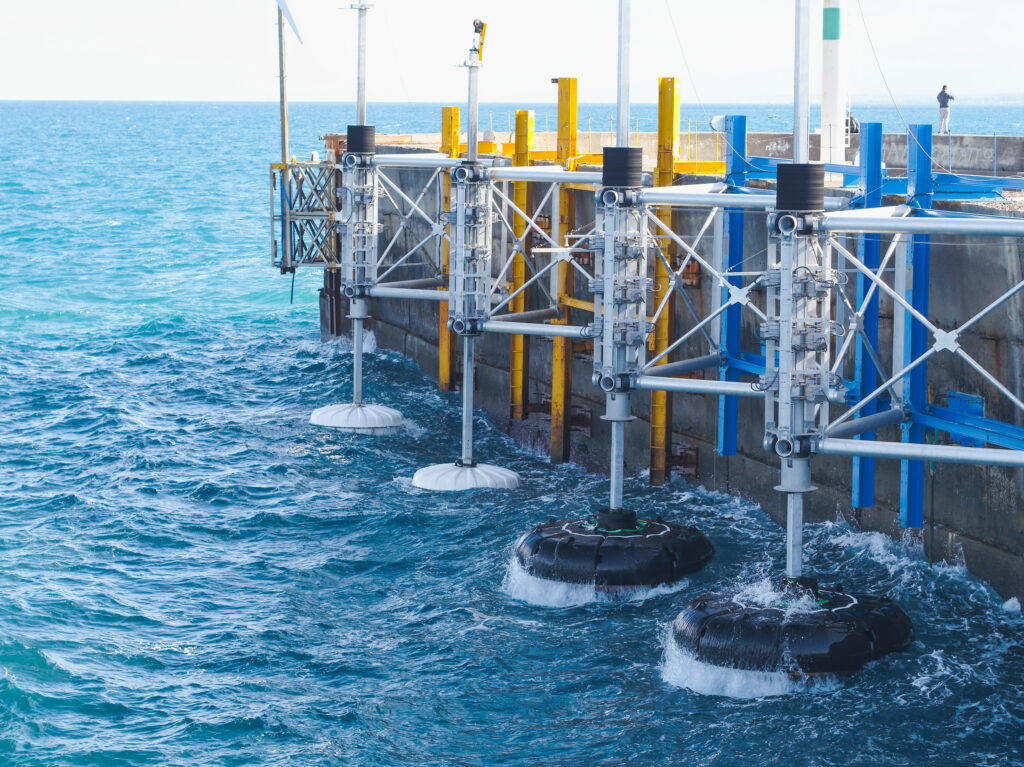 –
Wave Energy Converters
Reliable, Cost-Efficient & Scalable
Available as a single structure-bound power generator or in an scalable network within a floating platform, SINN Power Wave Energy Converters (WEC) convert ocean wave energy into zero-emission electricity. The mass-producible standardized components can be easily transported in ISO containers and then be quickly assembled.
–
Structure-mounted WEC Module
The SINN Power Wave Energy Converter is an innovative system for generating electricity from ocean waves. The unique approach aims not to fascinate with complexity, but convinces with simplicity and effectiveness. Mass-producible standardized components guarantee cost-efficiency. Intelligent control software maximizes the electricity generation in every wave climate
–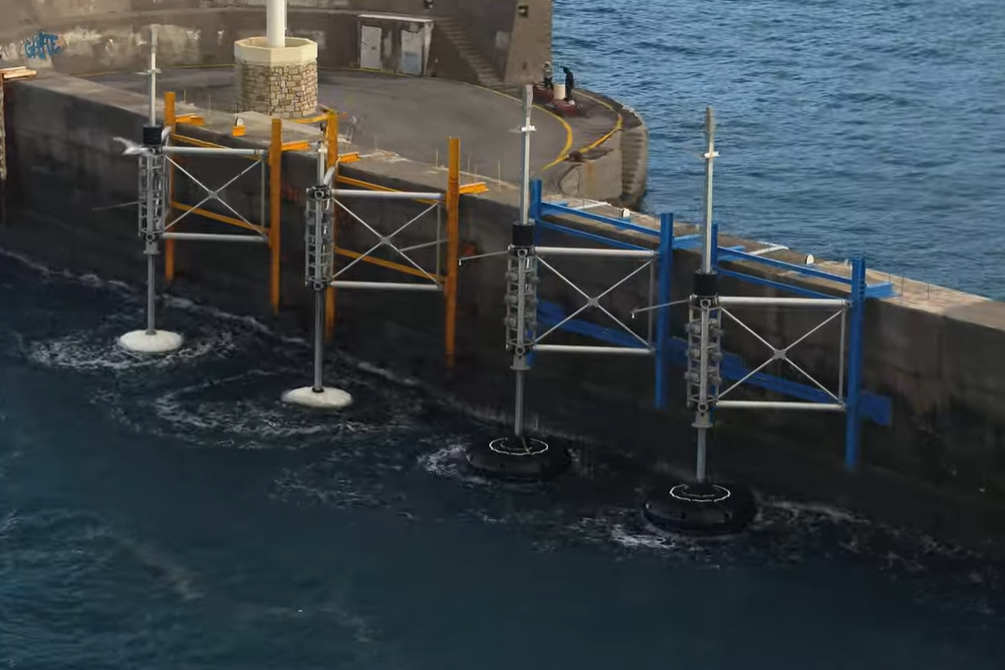 Nominal power : 36 kW
Technology : Point absorber
Nominal voltage : 800 V
Swept area : 10 m²
–
–
Working Principle
Wave energy can harness the unlimited power of our oceans, simply by the up-and-down-movements of the waves
Operating Principle
​The shaft moves the float up and down. Generator stacks are attached to the lifting rod connected to the float, which convert each movement of the lifting rod into electrical energy.
Key Facts
10 m lifting rod length
3.5 m stroke length
Parallel connection enabled
Allows installation both on fixed objects or in an array on open sea
Consists of mass-producible standardized components
Easy transport in ISO containers and simple assembly
Remote diagnostic services