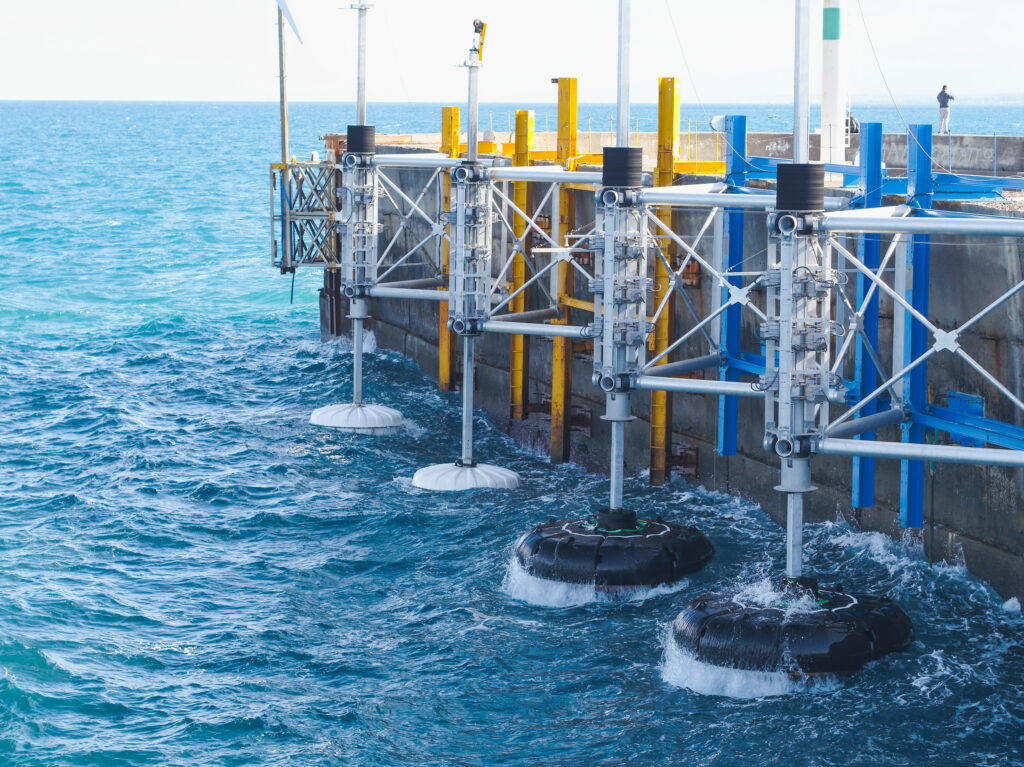 –
About
SINN Power offers energy solutions to provide people living near coasts all over the world with access to clean electricity to enable sustainable development and contribute to our planet at the same time.
In 2014, Dr. Philipp Sinn founded the company SINN Power based on intense years of academic research. The main goal was, and still is today, to turn the unlimited power of ocean waves into clean and cost-efficient energy that is accessible for everyone.
Today, five years after SINN Power was founded, we operate fully functional prototypes at our research location in Heraklion and are on the verge of commercializing our technology.
–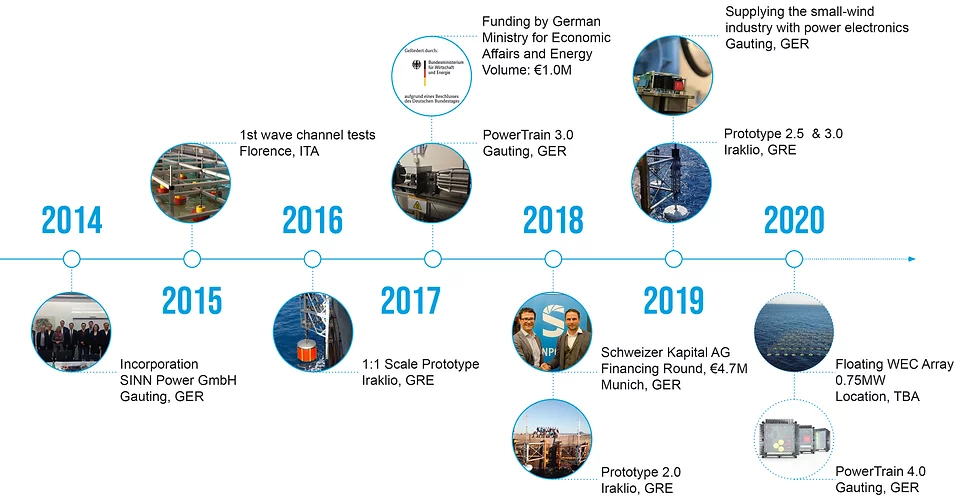 –
–
Wave Energy Converters
Reliable, Cost-Efficient & Scalable
Available as a single structure-bound power generator or in an scalable network within a floating platform, SINN Power Wave Energy Converters (WEC) convert ocean wave energy into zero-emission electricity. The mass-producible standardized components can be easily transported in ISO containers and then be quickly assembled.
–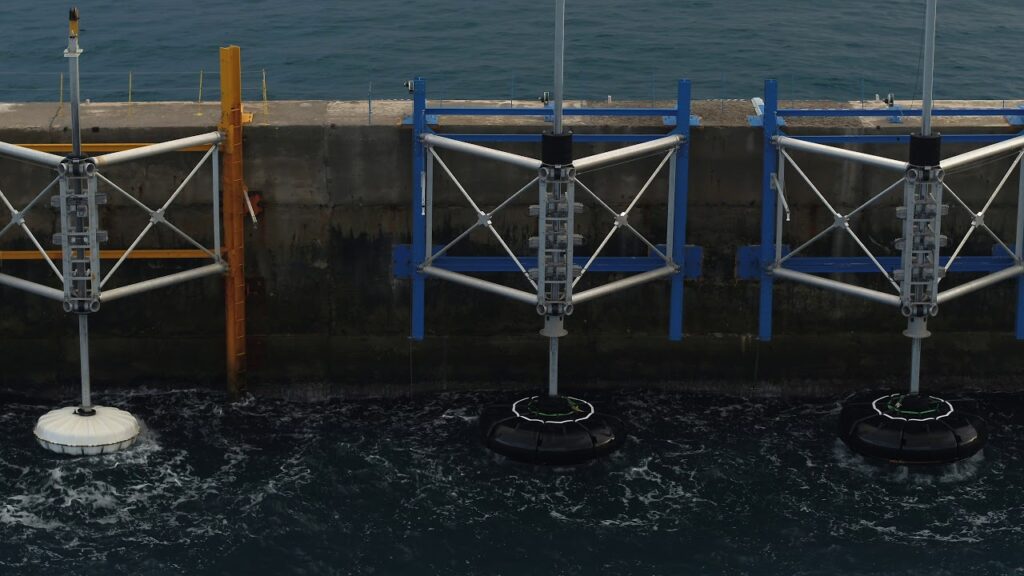 –
Structure-mounted WEC Module
The SINN Power Wave Energy Converter is an innovative system for generating electricity from ocean waves. The unique approach aims not to fascinate with complexity, but convinces with simplicity and effectiveness. Mass-producible standardized components guarantee cost-efficiency. Intelligent control software maximizes the electricity generation in every wave climate
–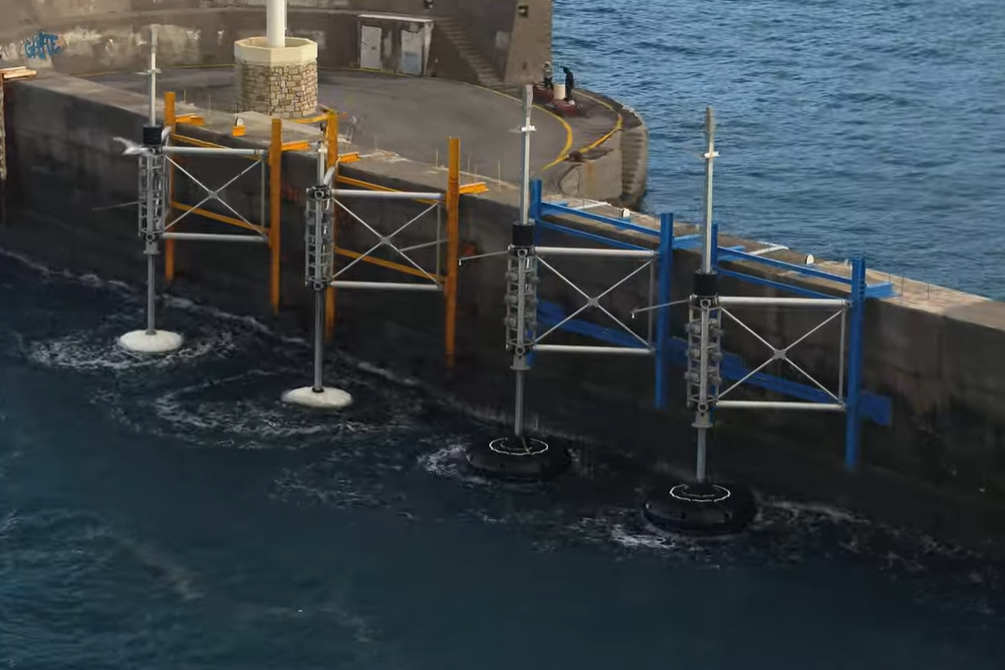 –
–
Nominal power : 36 kW
Nominal voltage : 800 V
Swept area : 10 m²
Technology : Point absorber
–
–
Working Principle
Wave energy can harness the unlimited power of our oceans, simply by the up-and-down-movements of the waves
–
–
Operating Principle
​The shaft moves the float up and down. Generator stacks are attached to the lifting rod connected to the float, which convert each movement of the lifting rod into electrical energy.
Key Facts
10 m lifting rod length
3.5 m stroke length
Parallel connection enabled
Allows installation both on fixed objects or in an array on open sea
Consists of mass-producible standardized components
Easy transport in ISO containers and simple assembly
Remote diagnostic services
Related Files
For more detailed information and technical specifications please download the following documents: Factsheet
–
–
Floating WEC Platform
The WEC Platform enables large-scale power generation from wave energy by integrating a large quantity of WEC modules into one platform.
–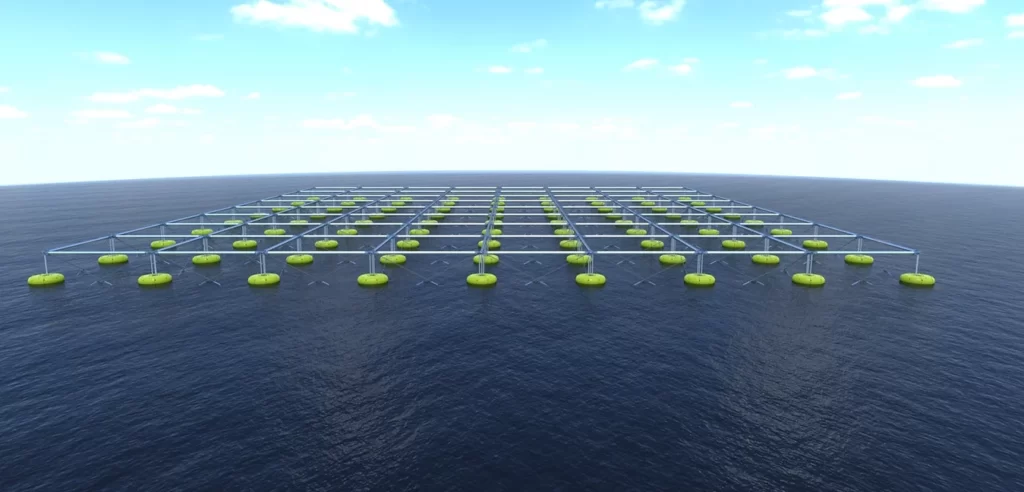 –
–
SINN Power's Solution
The SINN Power wave energy converter (WEC) consists of individual modules, combined and connected in one rigid structure, allowing it to float on the ocean's surface like an anchored ship.
The principle is easy: Through the up-and-down movements of the waves, the attached floating bodies of each module turn a lifting rod in motion. The result of friction: All attached generators produce electricity
–
–
SINN Power website