Mocean Energy is a company that is working to develop wave energy converters, which are . The company has an expert team that uses scientific principles and real-world experience to create new technologies that can harness the power of waves and contribute to the transition to a zero-carbon world. Mocean Energy uses numerical modeling, rapid prototyping, and tank testing to develop wave energy machines that produce high levels of power for their size and can withstand harsh ocean conditions. The company has already secured more than £5 million in funding from the Scottish and UK governments and the EU. It has also deployed a prototype called the Blue X at sea for testing, and is using the data gathered to further develop its core technologies, the Blue Star and the Blue Horizon.
The company has developed two technologies: the Blue Star and the Blue Horizon. The Blue Star is a device that is designed to power a range of sub-sea equipment and inspection and maintenance systems, while the Blue Horizon is a larger machine that is meant to generate grid-scale electricity. Both technologies are based on the same concept, which involves using a hinged raft with a unique geometry that improves performance by up to 300% compared to traditional hinged rafts and increases survivability in rough seas. The company has received funding from Wave Energy Scotland to build a prototype called the Blue X to test the design of its hinged raft in real sea conditions.
Mocean Energy has developed a wave energy converter called the Blue Star, which is designed to provide reliable, renewable power for a range of subsea applications such as control systems, ROVs, and autonomous underwater vehicles. The Blue Star is compact and can be stored in a 40-foot shipping container, and uses magnetic-geared power to charge onboard batteries for continuous power. In spring 2021, the company joined a collaborative initiative to demonstrate how wave energy coupled with underwater energy storage can power subsea equipment. The initiative received grant funding from the Net Zero Technology Centre, as well as financial and in-kind contributions from other partners such as Harbour Energy, Modus, Baker Hughes, and energy storage developers EC-OG.
Mocean Energy is also developing a larger wave energy converter called the Blue Horizon, which is based on the same principles as the Blue Star. The Blue Horizon is a utility-scale machine that is designed for deployment in wave farms off the coast to generate reliable, green energy for transmission networks around the world. The company has used optimization strategies to design the Blue Horizon to maximize power generation while minimizing cost and meeting the constraints of the commercial application. It has not simply been designed by making the Blue Star bigger.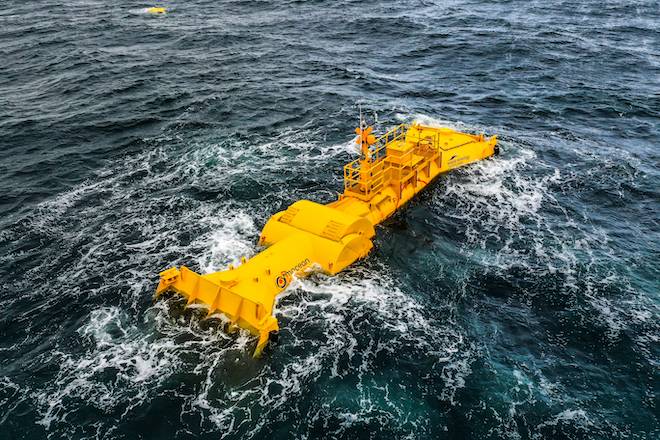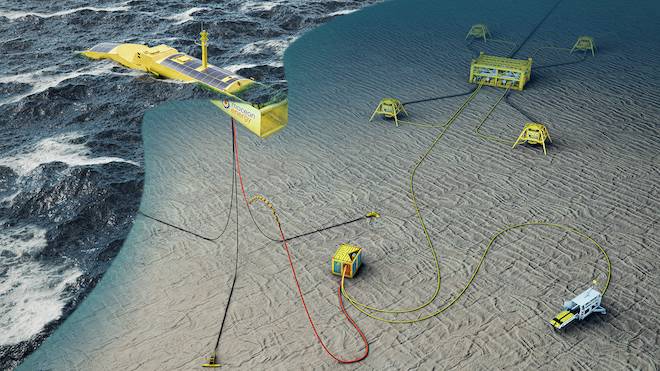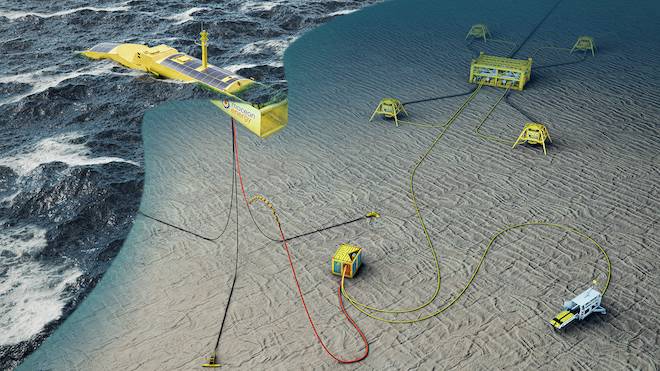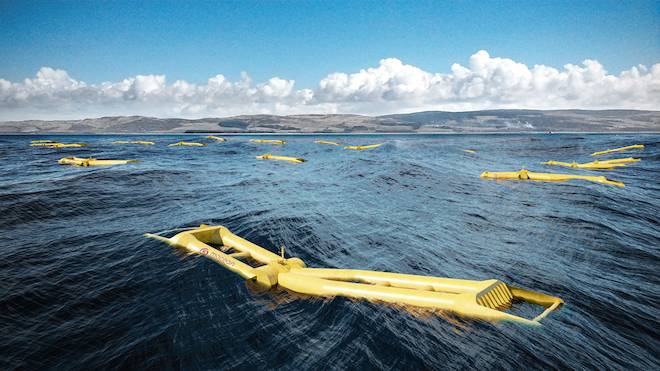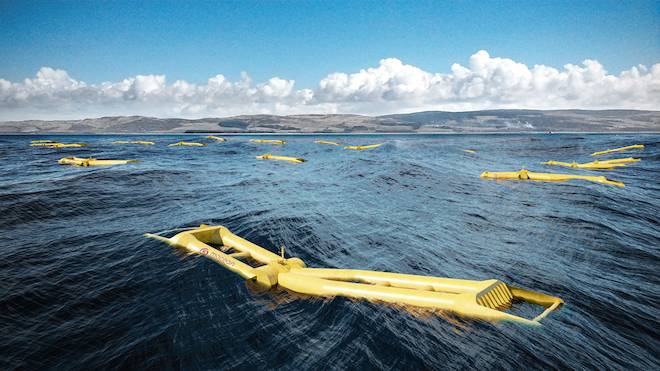 image-slider-with-thumbnail1.jpeg
image-slider-with-thumbnail2.jpeg
image-slider-with-thumbnail3.jpeg
image-slider-with-thumbnail4.jpeg
image-slider-with-thumbnail5.jpeg