–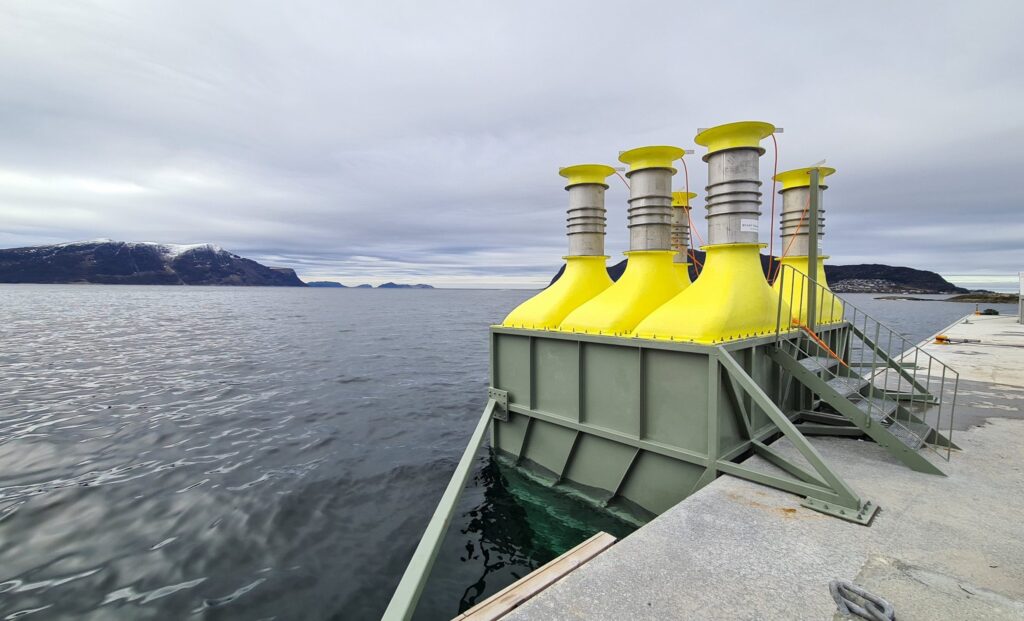 –
The most effective wave energy converter, simple and smart design, easy to ship, transport and install.
–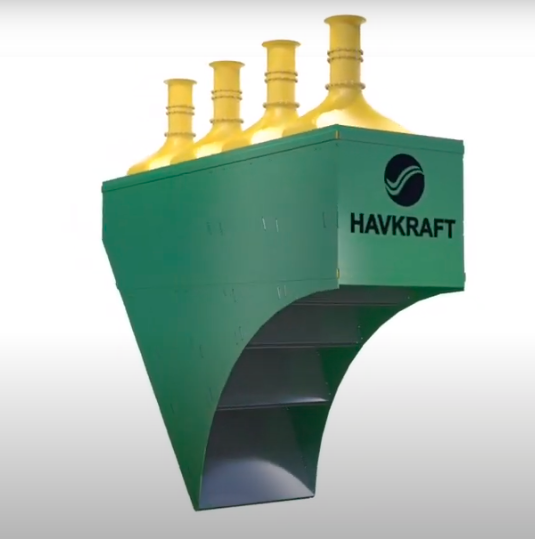 —
The H-WEC comes with an integrated range of optimized components:
A chassis and reflectors in optional materials
Optimized air-ducts
Robust impulse turbines with guiding vanes
Fitted generators (currently delivered by BOSCH).
–
–
–
–
The oscillating water column (OWC) , which is one of the oldest and effective principles of exploiting wave energy, this principle was developed with H-WEC, where it works on exploiting all wave spectra due to multiple turbines of electricity generating in one device , meaning that it works on a modular units
–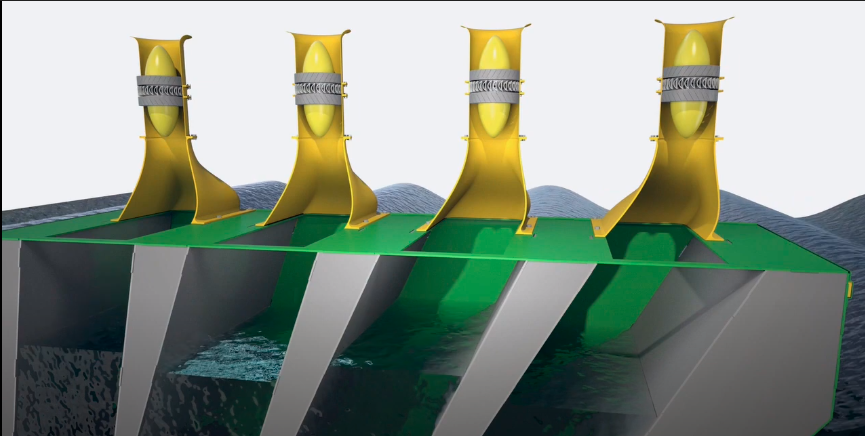 –
and as we add new H-WEC to the system, its efficiency increases in the form of an geometric sequence.
–
–
platforms
–
OCEANONE
A STAND ALONE WAVE POWER PLANT
OceanONE is the worlds most efficient stand alone wave power plant, invented by Havkraft. The solution combines two efficient wave energy conversion methods for optimum power production and cost-efficiency. The market leading oscillating water column-technology (the Havkraft Wave Energy Converter – H-WEC) is boosted by a market leading point absorption unit (The PowerBooster – POBO). Combined in the OceanONE you get the best possible stand alone power plant in the world.
–
POWERPIER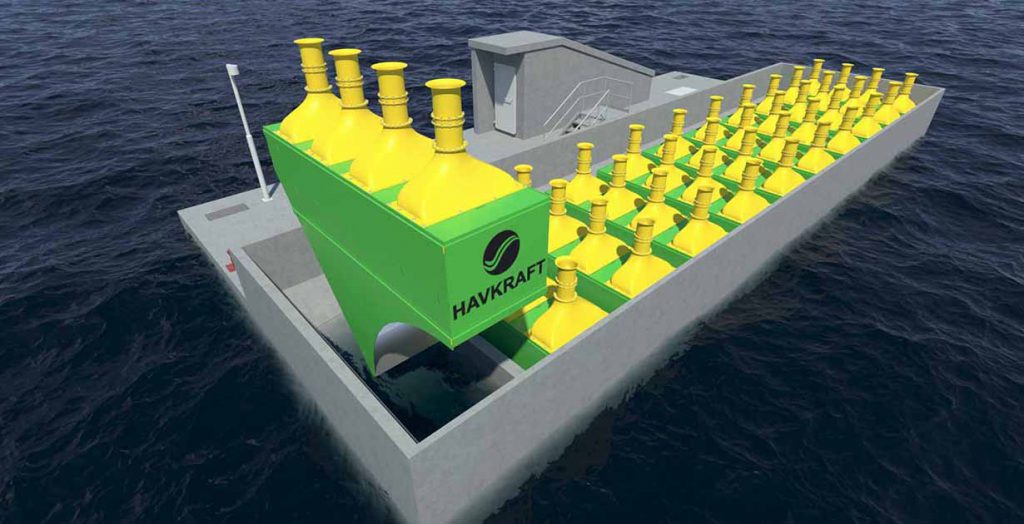 –
AN INTEGRATED WAVE POWER PLANT
The Powerpier is a brilliant solution for integration of market lading wave energy converters into piers and harbours. By combining the market leading concrete wave breaker Ulsteinflåten with our Havkraft Wave Energy Converters (H-WEC), perfect and «self-financing» marina solutions can be offered to coastal harbours all across the globe.
–
H-WEC can adapt with all nearshore and offshore facilities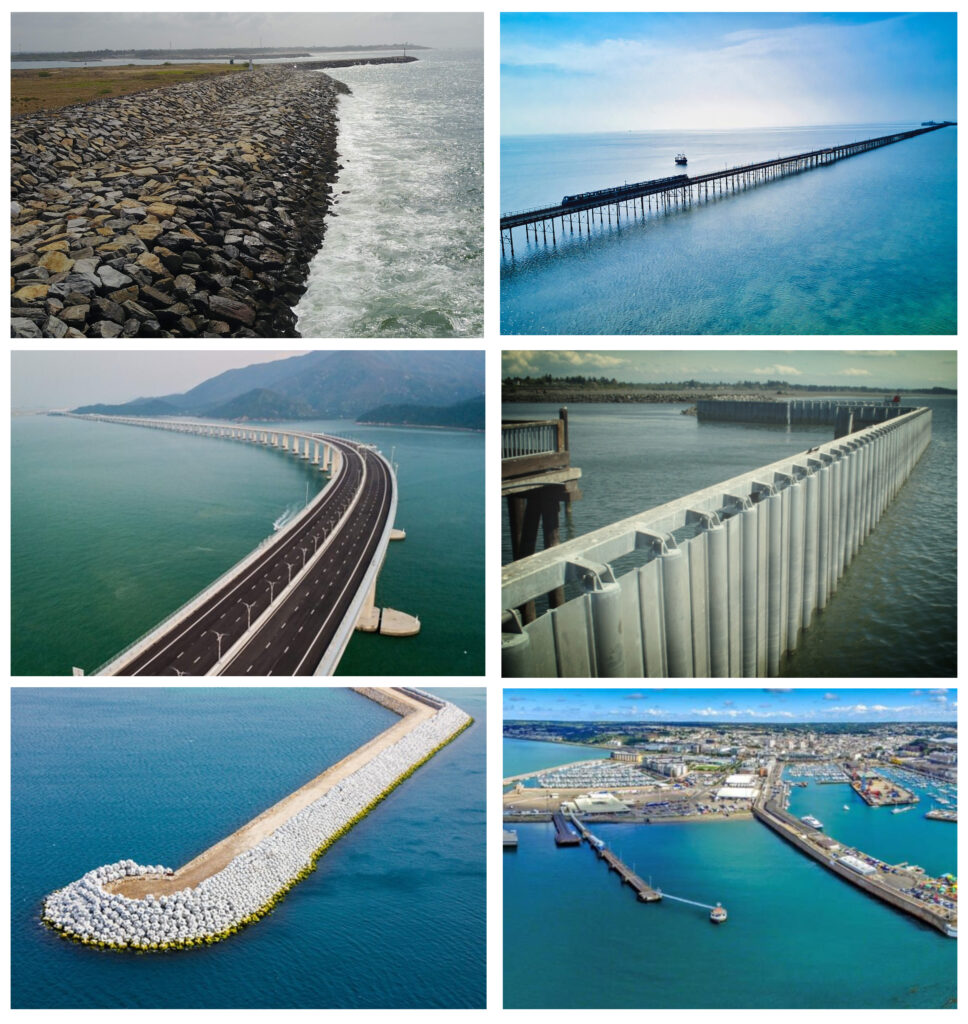 –
–
–