–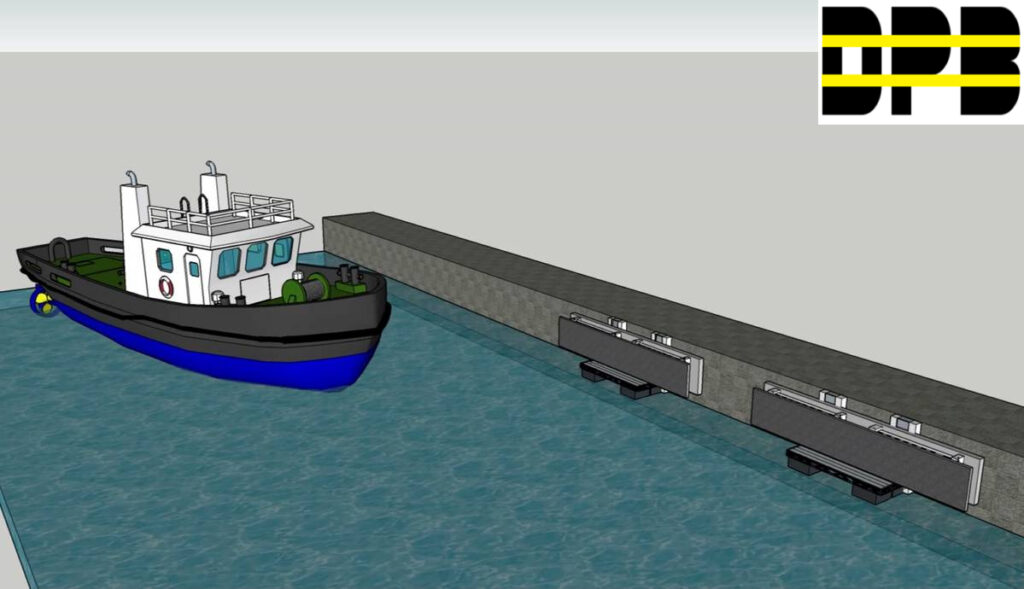 –
–
–
Multi Modular Safety Device to service the Port Industry
Dynamic Protective Barrier (DPB) is an innovative safety device with a novel mechanism proposed to dissipate energy for short duration impact caused by the docking ship and/or vessels.
The main job of the device is to dampen and contain the vessel movements, thus eliminating the effect that passing ships, tides, wind and long-period waves have on moored vessels and the constant low velocity impact that occurs with the port infrastructure. This means using Dynamic Protective Barrier can eliminate the structural damage that occurs and can assist in improving safety and reducing operational costs of ports and marinas.
Additionally, the developer of Dynamic Protective Barrier claims the technology has advantages over conventional bollards such as reduced time for securing vessels and associated reduction in labor costs. This further increases the range of environmental conditions in which cargo can be transferred. It further enhances safety by keeping the vessels stagnant thus, simplifying day-to-day operations. The system speeds up the berthing process and minimizes workload and manual line handling thus improving overall efficiency.
Present methods on the market such as rubber fenders are limited solutions that accumulate the kinetic energy resulting from the low impact of the mooring/docking vessels hence causing cracks in the quay walls, sometimes even damaging the vessels which have an economic impact. DPB aims to eradicate the constant repair of quay walls and vessels. It also aims to reduce time for securing vessels alongside and associated reduction in labor costs which is usually spent in the regular replacement of the fenders by effectively dampening the impact and thus dispersing the load using this innovative technology.
source : https://www.marinelink.com/news/tech-file-dynamic-protective-barrier-488967
–
–
–
DPB – The Innovation
–
Dynamic Protective Barrier is a device that actively disperses the energy gained from the action of one object coming forcibly into contact with another, thereby converting the translational kinetic energy to rotational kinetic energy.
DPB's self- return system (SRS) works constantly in conjunction with the vessel which can also be used as a kinetic energy recovery system to power electricity through a DC generator. In addition, DPB can be utilized and function as a constant tidal/wave renewable source of energy and be self-sustainable. As the Ports & Marina industry shifts to zero emissions carbon neutral and electrifying their fleet, DPB and its technology is well positioned to support this movement.

–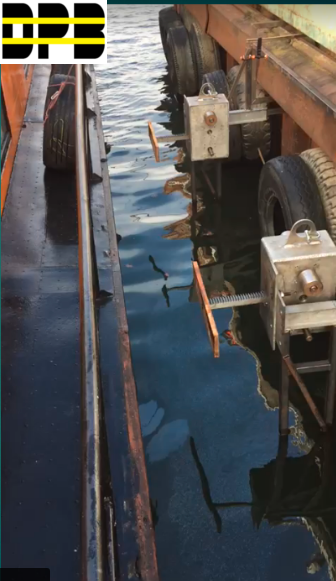 –
–
Physics & Working
Converts input translational Kinetic Energy to Rotational Kinetic Energy
Dissipates energy for a short duration load
The incident translational energy instead of getting absorbed as plastic strain energy is converted to rotational kinetic energy
Disbursement process occurs through the interchangeable rotational masses which can cater to vessels of different size & load
DPB is designed to engage and retract (self return system).
–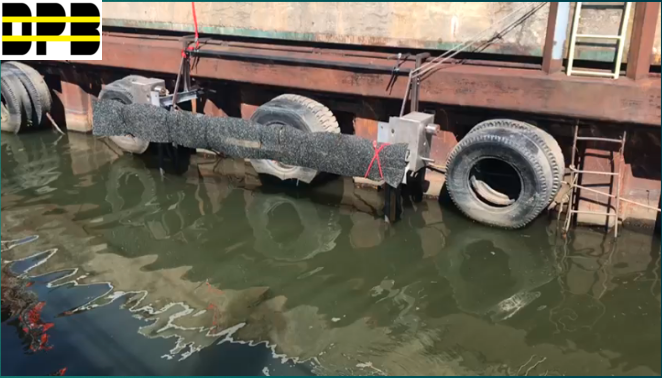 –
–
Why DPB is the solution?
| | |
| --- | --- |
| CURRENT STATE | FUTURE STATE |
| Fenders just partly absorb the impact of vessels while docking | DPB disperses the impact load effectively |
| Leads to walls getting damaged hence increasing the cost of repairing the infrastructure | The quay walls remain protected as the impact is safely contained and disbursed |
| Increases the lead time as business is lost due to constant repairing of the quay walls | No repairing required hence business continues to thrive |
| Loading and unloading of cargo takes time because fenders push back some of the impact caused by the vessels (Newton's Third Law) | Loading and unloading of cargo is much safer and easier as the device dissipates the energy without any opposing force |
–
–
–
–
DPB and its innovative technology offer the following benefits;
Reduces the overload/forces at the time of impact
Protects the infrastructure from micro and macro damages
Minimizes the structural damages to the vessel while docking
Improves safety by containment of the vessel
Cost effectiveness due to its innovative design
Low maintenance and self-sustainable
Adaptability and versatility to different infrastructures
–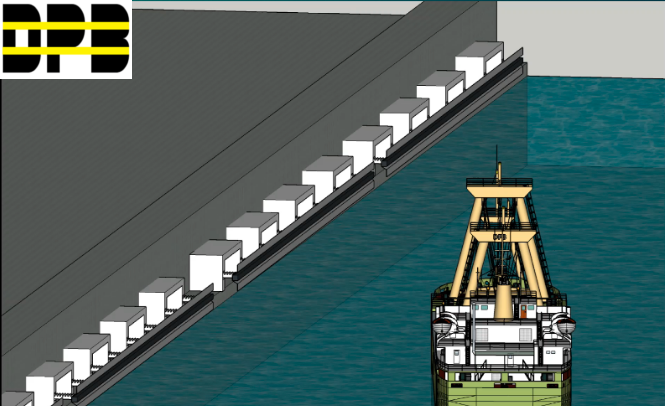 –
–
Maintenance, Service and Installation
Environmental materials are considered in the production state of DPB such as composite materials therefore low maintenance required.
Installation is based on anchoring and securing DPB onto the existing port/marine infrastructure such as docks and quay walls.
Lubrication and inspection of components required annually or as needed
–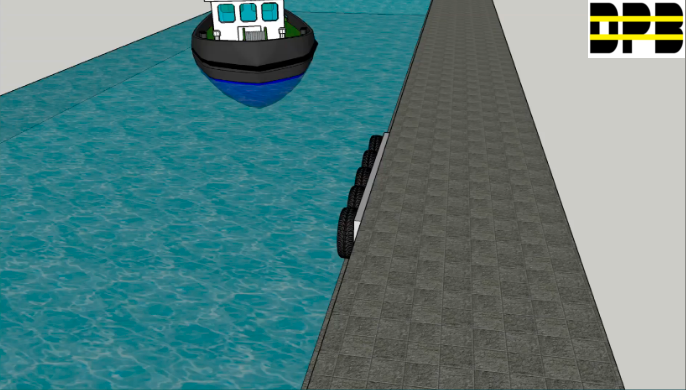 –
–
Summary
There are limitations to the current ports industries docking infrastructure system
DPB is an innovative safety device that dissipates energy for short duration shock load
Converts input translational Kinetic energy to Rotational Kinetic energy
Protects the wharf structure and quay walls
Provides a wide spectrum of applications once implemented such as ease of cargo transfer and berthing process
DPB is geared towards infrastructures such as marinas, harbours, ports, and/ or vulnerable structures ie: offshore energy platforms.
DPB can cater to vessels of different sizes & weight
Future scope – self-sustainable renewable source of energy
–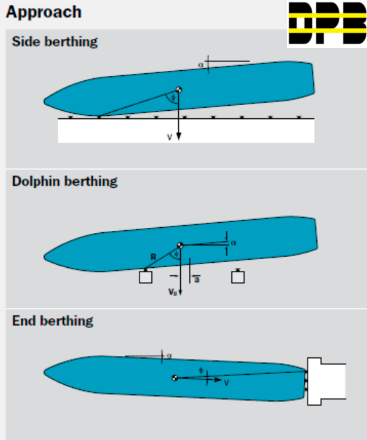 –
–
–
Maritime Reporter TV interview with the innovators
–
–
For further inquiries please contact:
Matthew Czerniatewicz
Tel: +1 647-200-4471
Email: [email protected]
–
–